When to Call a Builder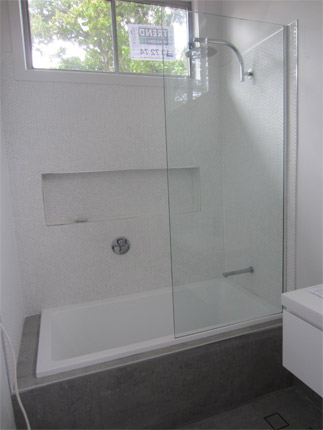 You have finally made the decision to renovate the bathroom. You have decided to get rid of the 1970's shower and bath combo and put in a new shower. However there is a catch - you need to replace that water bloated chipboard vanity that is not a DIY one size fits all variety and make sure the whole thing goes smoothly.
Who do you call - the plumber or the builder?
According to Brisbane Electrical specialists you should consult an electrician well before you intend to start. It is very important to discuss lighting, ventilation, heating and appropriate placement of power points for ultimate usability.
You call the builder as it is his task to organise all trades. When I asked Design and Construct Gold Coast Builder Shamus Cameron his response was builder they will come measure up the job, go back and come up with a written quote. You will only have to pay one person and not have to juggle various tradesmen.
Hence a builder will:
Measure
Quote
Manage the job
Issue progressive invoices

The tradesmen that could be involved in the work are:

carpenters
plumbers
plasterers
tilers
painters
gasfitters